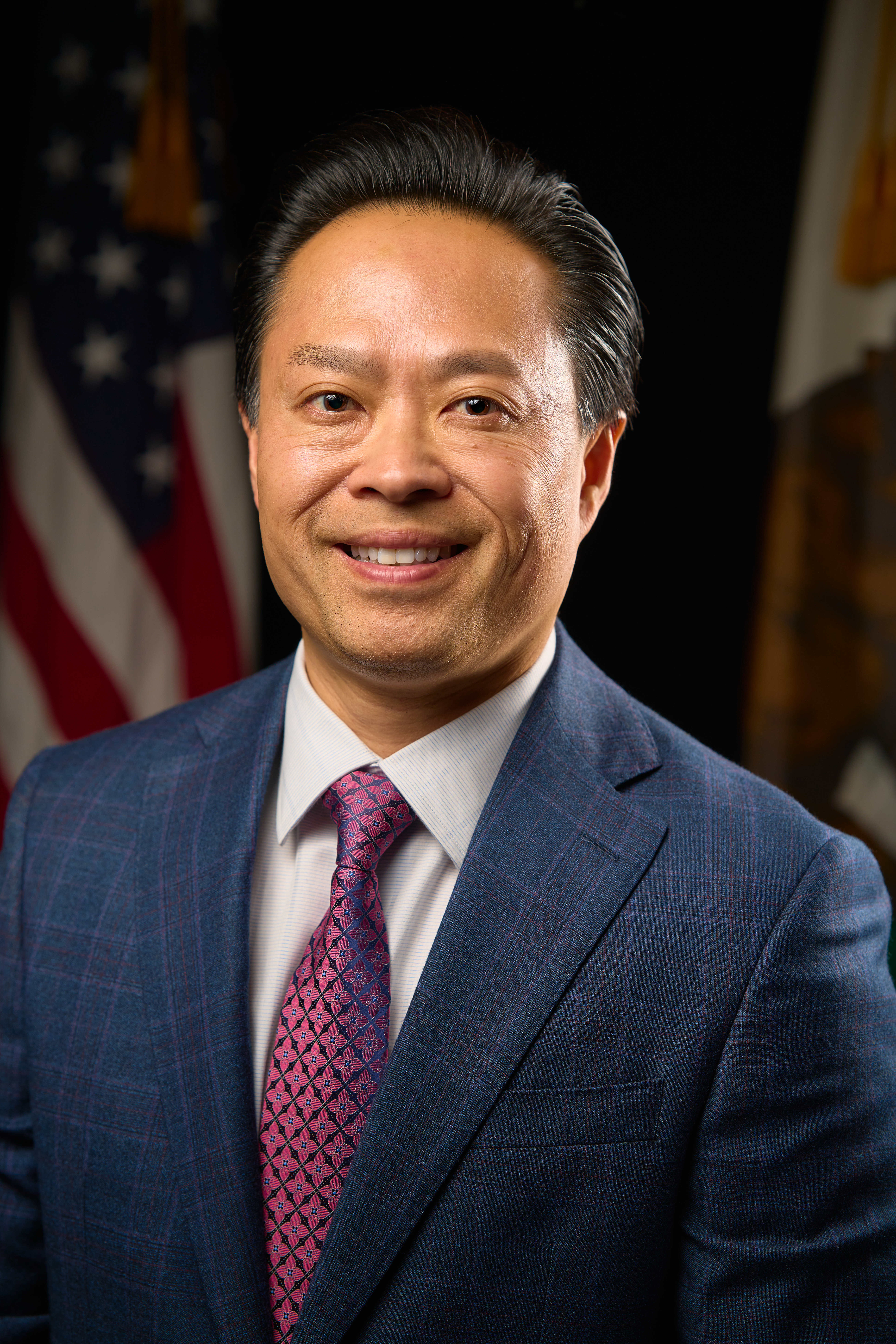 About Thien Ho
Thien Ho was elected District Attorney of Sacramento County in 2022, and officially took office in January 2023. Prior to the election, Thien served in executive management as the Sacramento County Assistant Chief Deputy D.A. over the Justice and Community Relations Bureau, which handles post-conviction litigation, training, community prosecution and media outreach.
Over Thien's 23-year career as an attorney, he successfully prosecuted sexual assault, gang, and homicide cases. He was the supervisor of the Gang and Hate Crime Unit and has personally charged and prosecuted hate crimes. Most notably, he successfully prosecuted the East Area Rapist/Golden State Killer, who committed 13 murders and over 50 sexual assaults in 11 different jurisdictions throughout California. Michelle McNamara wrote about the case in her book, "I'll be Gone in the Dark." The case has also been featured on CNN, HBO, 20/20 and countless news outlets across the world.
Thien has previously taught for the California District Attorneys Association (CDAA) on "Voir Dire in Sexual Assault and Homicide Cases," P.O.S.T instruction for peace officers and is currently an adjunct professor for trial advocacy at McGeorge School of Law. He helped to build a nationally ranked trial advocacy program at McGeorge, winning multiple regional and national mock trial competitions. He recently sat as a panelist for a NAPABA/NAPIPA hate crimes virtual discussion. Additionally, he has met with numerous local API groups to discuss hate crimes and incidents.
Thien is the former Vice President of the National Asian Pacific Islander Prosecutors Association (NAPIPA)'s Northern California Chapter. In 2017, he was presented with both the NAPIPA and Sacramento District Attorney's Office Prosecutor of the Year Award.